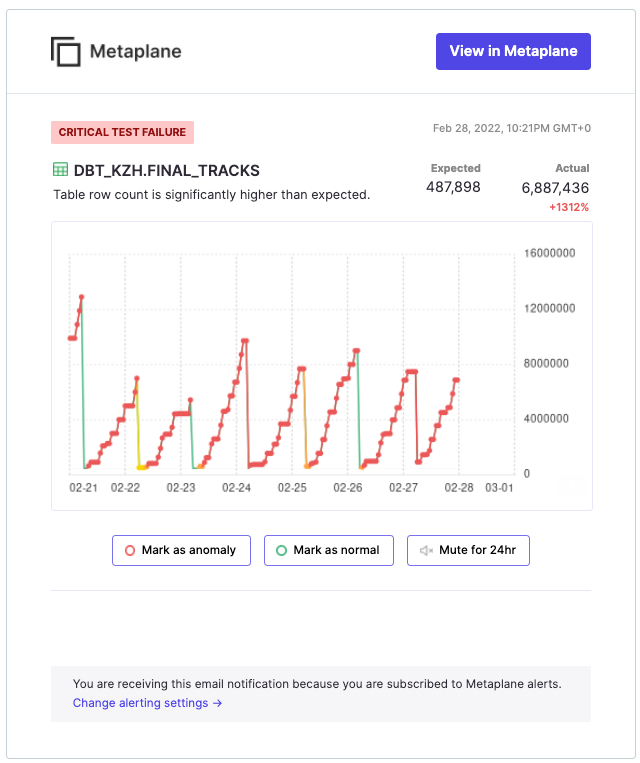 DATE:

AUTHOR:

Metaplane product team
Email Alerts With Instant Model Feedback
DATE:
AUTHOR: Metaplane product team
Metaplane now supports flexible email destinations for alerting. You can send alerts for specific databases, schemas, tables, and columns to multiple email addresses.
With every email alert, you'll be able to provide feedback to our models with one click so that your team can continue to only alerted when something is wrong.