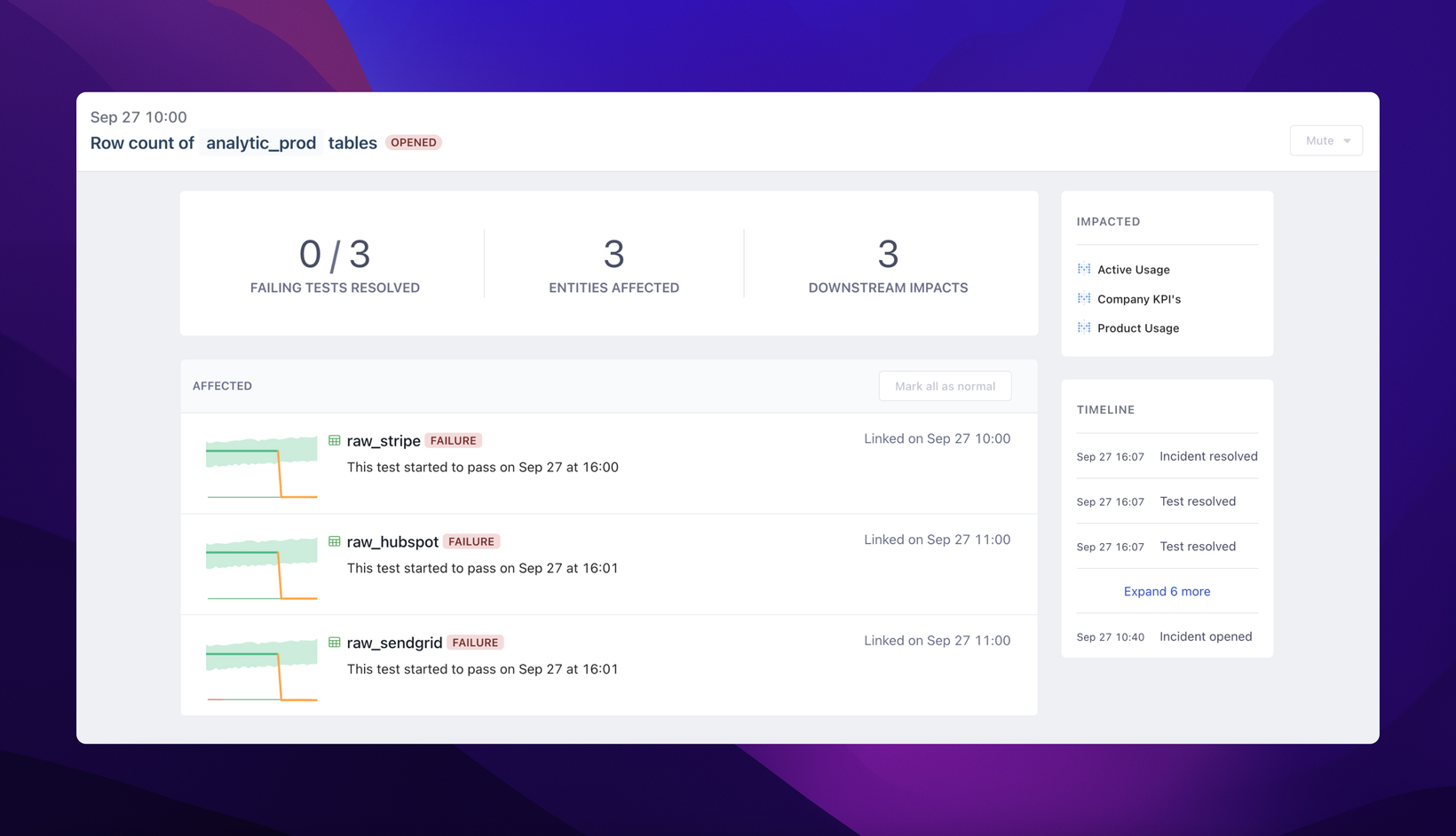 DATE:

AUTHOR:

Metaplane product team
DATE:
AUTHOR: Metaplane product team
When data quality issues occur, such as incomplete data being replicated in a warehouse, it's often the case that multiple downstream schemas, tables, or columns are impacted. Incidents is a feature that automatically groups related failing tests for you while also presenting you with easy-to-digest, interactive summaries complete with aggregate downstream impact, usage, and more.
Not only does Metaplane help data teams be the first to know about data quality issues, but the platform can now provide a timeline of related issues, potential root causes, and aggregate downstream impact in one place.